Bellum Aeternus IX will run September 22nd – 26th of 2021!!!
What is Bellum Aeternus? Click here to learn more about what to expect at this grand event!
Tickets through pre-registration are $35 and cover the whole event. Last day to pre-register is 11:59PM, September 10th.
Tickets bought at the door and after pre-registration ends abide by the following price schedule:
Wednesday: $40
Thursday: $35
Friday: $30
Saturday: $25
Children under 16 attending: While we had planned to introduce a family camping area and allow families to bring children under the age of 16, in light of the pandemic and the heightened safety guidelines we are using to run this event, no persons under the age of 16 will be allowed to attend this year. We look forward to introducing a family camping area and our family friendly Bellum policies in 2022.
Spectators: Due to the pandemic we have had to cancel our tradition of allowing free spectators to visit us on Friday and Saturday. We look forward to reintroducing this at Bellum X in 2022.
Why Pre-register?: Pre-Reg saves you money, makes check-in easier for you (and our staff), you get some free extra bonus credits for your character, and the first 100 to pre-reg get an Official Bellum Aeternus IX water bottle at check-in in your choice of Green or Red. Make a statement and hydrate by showing your support to your Crown Contender of Choice in this year's crown war.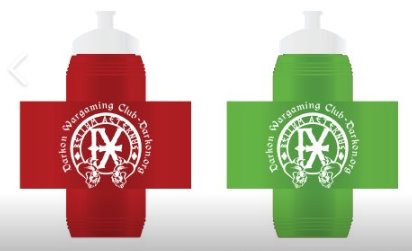 IMPORTANT BEFORE PURCHASE: Review our Overnight Camping rules here (take note, the family camping policy is no longer in effect as persons under 16 will not be able to attend this year's Bellum. All of these rules are subject to change prior to the event)
Also be advised that safety precautions in light of the pandemic will be required throughout the event. Those attending must provide proof of full covid-19 vaccination in order to obtain entry. Any previously stated requirements for entry have been replaced by this new policy. Click here to read detailed information about our COVID precautions/ safety requirements.
While our staff are going to great lengths to make this event as fun and safe as possible, it is important for persons to evaluate their own level of risk. If you are not able to comply with our entry requirements or feel it is not in your best interest to attend this year , we understand and hope to see you next year. To this end, we are allowing persons during these uncertain times to request a refund on any tickets they have purchased for this event up through September 1st, 2021. Refunds may be requested by emailing the Darkon Treasurer at darkon.crownlands.treasurer@gmail.com
(Note Pre-registration is closed as of September 10th, you have to get your tickets at the gate).
Major credit and thanks to Lisa Meyah for this year's amazing Bellum Logo! Bellum Aeternus IX, the year of the Cat.
Learn more about Darkon Crownlands and connect with our chapter on Facebook here: https://www.facebook.com/groups/darkongroup
Check out the Facebook event page for latest event updates here: https://www.facebook.com/events/541832563212722/?ti=lse