Bellum Aeternus IX will run September 22nd – 26th of 2021!!!
What is Bellum Aeternus? Click here to learn more about what to expect at this grand event!
Tickets through pre-registration are $35 and cover the whole event. Last day to pre-register is 11:59PM, September 10th.
Tickets bought at the door and after pre-registration ends abide by the following price schedule:
Wednesday: $40
Thursday: $35
Friday: $30
Saturday: $25
Children under 16 attending: There is a one time for the entire weekend (regardless of which day they attend) $10 ticket cost for children under 16 that will be staying in the family camping area. This charge will be administered at the gate and cannot be pre-purchased.
Spectators: On Friday and Saturday, from 12pm-5pm, there is free spectator-only (meaning they cannot participate in any events) admission for visiting family of members already in attendance. All children must be accompanied at all times by a parent or designated guardian.
Family Camping Info: So many reasons to register and other important things to know, click here for more details concerning tickets and our new Family Camping Area.
Why Pre-register?: Pre-Reg saves you money, makes check-in easier for you (and our staff), you get some free extra bonus credits for your character, and the first 100 to pre-reg get an Official Bellum Aeternus IX water bottle at check-in in your choice of Green or Red. Make a statement and hydrate by showing your support to your Crown Contender of Choice in this year's crown war.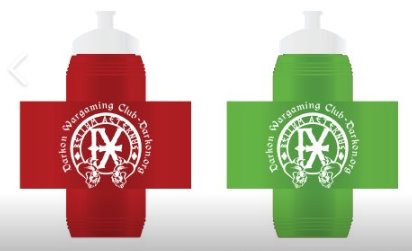 IMPORTANT BEFORE PURCHASE: Review our Overnight Camping rules here (take note, these are subject to change prior to the event)
Major credit and thanks to Lisa Meyah for this year's amazing Bellum Logo! Bellum Aeternus IX, the year of the Cat.